the beauty of movement captured in a still image
I'm an experienced, creative, dance photographer. I've worked with many dance schools and academies. Covering shows, summer schools, workshops, competitions and dance events all over Scotland. Along with hundreds of amateur, student and professional dancers of all ages and abilities. Producing eye-catching dance portraits and portfolios. Both in the studio and on location. Need video coverage of you dance show, competition or event? I can help with that too!
PHOTOGRAPHY SPECIALITIES: DANCE
dance photography and videography
Dancer portrait photography
Dancer Portrait Photographer
Capturing the beauty and grace of dancers of all ages and abilities. Dance portraits you can cherish in an album or when displayed as wall art. Or make a great impression with some headshots and profile photos. Essential when applying for summer schools, workshops, vocational courses and professional work. Studio and location photo shoots available. See below for more info. Has your dance schools or academy got a show coming up? I can create those all important show portraits of dancers in costume. See the Dance Performance and Event Photographer section below.
Dancer portfolio photography
Dance Portfolio & Promo Photography
Nowadays, as a dancer, it is crucially important to have set of professional images that not only showcase your incredible talent but also present your character, personality and versatility.  Why's that? Well, more often than not, a director, employer or faculty head will see your photos before they decide whether or not they want to see you. So whether you're applying for a vocational dance course or looking to make the most of every professional opportunity and build an amazing dance career it's vitally important that your photos make the right first impression.I will tailor your dance portfolio shoot around your needs. For example your shoot could include include headshots, bodyshots, posed and movement shots or something a little different if you wish. Studio and location shoots available. See below for more info.
Dance performance and event photography
Dance Performance and Event Coverage
I have covered lots of dance shows, competitions and events of all sizes. Over the years, I have seen how much goes into putting a show together - yikes! So the very last thing I would want is to add to the stress or create any unnecessary complications. I offer flexible show coverage. This includes dancer portrait photos in costume (individual and group). At a time and location that suits you. Along with 'action' photos and video coverage of the dress rehearsal or performance. I take the same approach for other dance events. Summer schools, workshops, competitions and so on. There's usually no cost to the school, show or dance event organizer. Also, you won't need to get involved in selling or delivering photos - I will handle all that! With my password protected online photo galleries. Along with SSL secure online ordering and first class direct delivery.
Dance school and academy photography
Dance School Photographer
As a professional dance photographer in Scotland I offer a complete photography service for dance schools all over Scotland. I will work with you to create beautiful images which you can use commercially to build your brand and grow your business online and in print. Along with dance show and event photography coverage which will satisfy the most discerning 'dance moms' (and dance dads of course). My photography can help you to get your message across. Not only enhancing your printed advertising and promotions. But, most importantly these days, cutting through online on your website, blog and social media channels. Attracting new students and promoting awareness of your dance classes and events. From staff headshots and studio photos which present your people and facilities; to dancer profiles and show coverage photos you can use to herald your achievements. 
dance photographer in scotland
location and studio dance photo shoots
No two shoots are the same as I always try to tailor each one to the dancer's age, style, experience and abilities. I will bring a range of creative ideas to each dance portrait photo shoot. But I also think that the best photo shoots are collaborative so I always encourage the dancer to bring their own creative ideas and concepts. 
I am a professional dance photographer but not a trained dancer myself (unless you count learning the macarena lol). That said, I have developed an eye for what looks right on camera. You will be able to view the photos as they are taken and make any adjustments you feel are necessary. However, if you would like to bring someone along to assist with this (for example a teacher, tutor or fellow professional) that would be absolutely fine by me.
Location DANCE photo shoots
Location photo shoots can provide fabulous opportunities to create unique, eye catching images. Indoors or outdoors (or a bit of both).
An indoor shoot can be at your home, workplace or studio for instance. Need a particular look? You could rent a space to have your shoot. An Airbnb for example.
Or choose an outdoor location. A town or cityscape, a park, garden or beach. Or make the most of the Scottish countryside. There are so many beautiful places to choose from. Whatever you fancy. Somewhere with free public access; or that you own; have rented; or arranged access with the owner.
Get in touch if you need help deciding. I can arrange your shoot somewhere extra special if you prefer. An extra charge will apply. Please get in touch for options and more details.
studio photo shoot options
If you prefer the studio look, with a plain background and studio lighting I can bring my pop-up studio to you. Of course, you will need to have a suitable indoor space available.  
Alternatively, I can arrange your shoot at a professional photo studio in Edinburgh, Glasgow or West Lothian. There is an extra charge for this. See 'optional extras' in the price info below.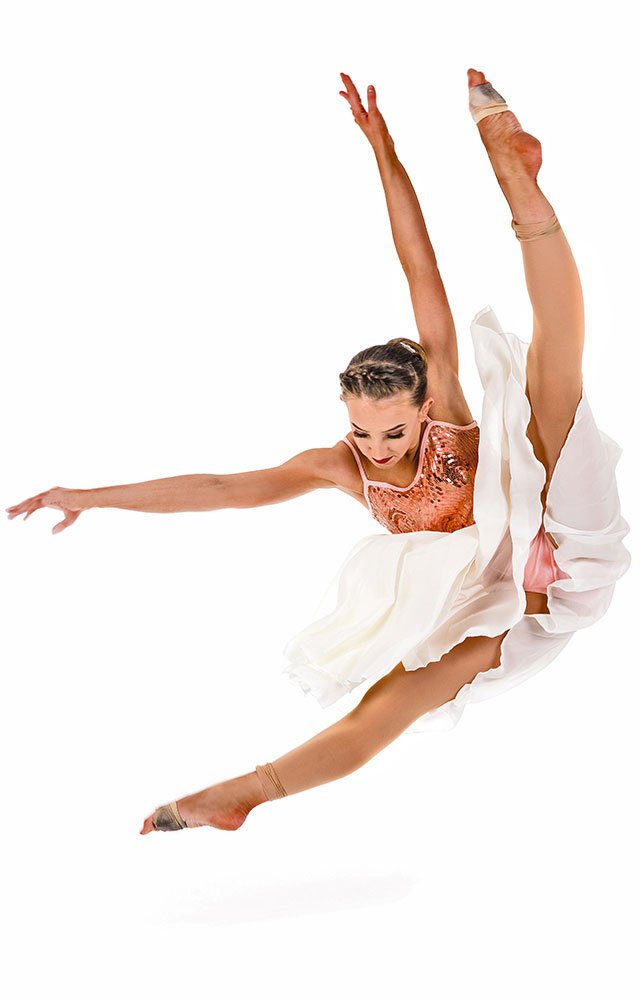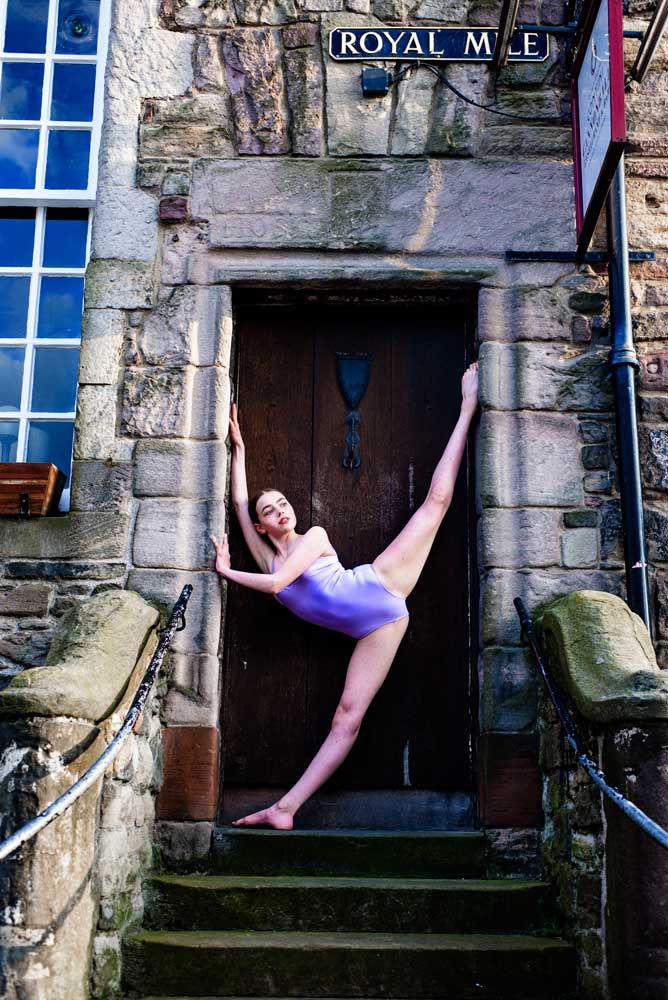 Your own private online photo gallery
After your shoot I'll process the photos and create your own private online gallery. Password and ssl secured of course. It's the most convenient way to view your photos and choose your favourites. No need to arrange a follow up viewing appointment. Unless you want one, of course.
My dance portrait and portfolio photo shoot packages include some photos. Which you can receive as prints or printable digital image files. It's up to you. You can also order more through your online gallery, if you wish. There's lots of other photo items you can order this way too. Options include photo portfolio books, wall art and promotional items.